Artist: Margaret Berger
Track: I Feed You My Love
Played: 204 times.
I Feed You My Love - Margaret Berger
(Eurovision 2013 | Norway)
I actually have two carlinos/pugs not one and yeah one of them is very noisy but the other one doesn't bark a lot! :) They're called Cookie and Puça ("Flea" in catalan):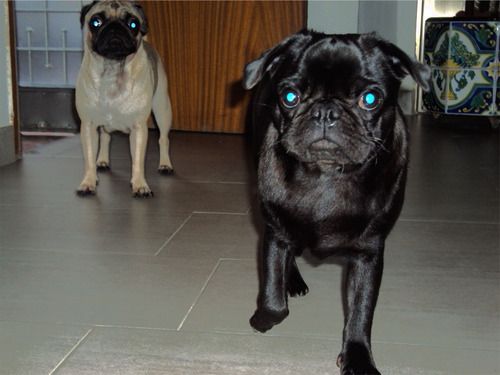 Today is Puça's birthday, she's 4! (In that pic they probably didn't have a year yet)
DENMARK, DENMARK, DENMARK!
After watching the final my top 5 were Norway, Denmark, Russia, Ukraine and Lithuania and four of them were in the final top 5! (Ugh Azerbaijan)
We all already knew who was going to win but I didn't expect to have 4 of my favourites in the top 5 :))))
W-O-W Spain! We (well, our neighbours) only got 8 points, even France didn't vote us! Thanks God Albania surprisingly gave us 6 votes.. (yeah, Andorra and Portugal didn't vote this year but.. wow)
Top 10
1 NORWAY 
2 Denmark
3 Russia 
4 Lithuania
5 Finland
6 Spain
7 Ukraine 
8 Azerbaijan 
9 Ireland 
10 The Netherlands
Margaret Berger - I Feed You My Love ♫

Now I can see 
The whole world is mine
I can touch and feel
So I feed you my love
[monotone] gentle men, rough men, ugly men, pretty men

[enthusiastically ecstatic] PRETTY GIRLS